2022 SPRING CELEBRATION QUILT SHOW FABRIC CHALLENGE
NBQA members and associate members are eligible to participate.
Two challenge fabrics were chosen.
Both fabrics must be used and
recognizable on the front of the quilt.
They must be used within the design,
not just as a border, sashing, or binding.
All items submitted must have three
layers (top, batting, back) held
together by stitching. A qualifying
item may be a quilt, clothing, purse,
tote, or another accessory.
Hoffman Bali Batiks
poppy Q2202-224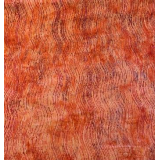 Hoffman Trapezium Blossom M4218-448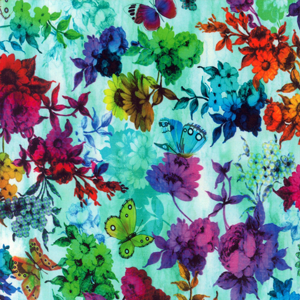 The size must be at least 10" x 10" (or a total of 40" for all four sides) but not more than 24" x 36" (or a total of 120" for all four sides).

Completed entries must be brought to the February 2022 meeting along with a completed 2022 show entry form. The membership will vote on the displayed quilts. Ribbons in various categories will be awarded at the quilt show. Quilts not at the meeting may be placed in the show but will not hang with the challenge quilts.

We have only one bolt of each fabric so will limit purchase from NBQA to one fat quarter of each.
TO OBTAIN FABRIC OVER THE SUMMER
(Distribution in the Fall will be determined by the status of in-person meetings)

HAVE THE FABRIC MAILED TO YOU:
Contact Diane Roman to set aside the fabric. Cell: 321-917-0307 email: [email protected]
Mail a check (made out to NBQA) for $7.00 (this includes postage) to:

Diane Roman 61 Beech Tree Place, Wakefield, RI 02879
Include your mailing address, phone, and email. You will be notified when your check is received and the fabric mailed. Cost $7 check made out to NBQA.
IN-PERSON PICK-UP $5
Wakefield, RI
Contact Diane Roman to arrange a time. See above contact information and address.

West Greenwich, RI
Contact Louise Pankiewicz cell: 401-323-0255 email: [email protected]
Fabric will be available during business hours in the classroom side of Island Creations.
Tuesday – Saturday 11AM – 4PM
74 Nooseneck Hill Road, West Greenwich 02817